Precision Chemical and Ultrasonic Cleaning
Process Stainlees Lab offers high quality precison cleaning processes for most alloys and non-metallic materials, featuring chemical, aqueous and and ultrasonic cleaning with 18 megohm hot and cold deionized water rinse systems. Our drying systems include both high purity filtered compressed air and ultra high purity nitrogen as well as bake ovens and heat guns.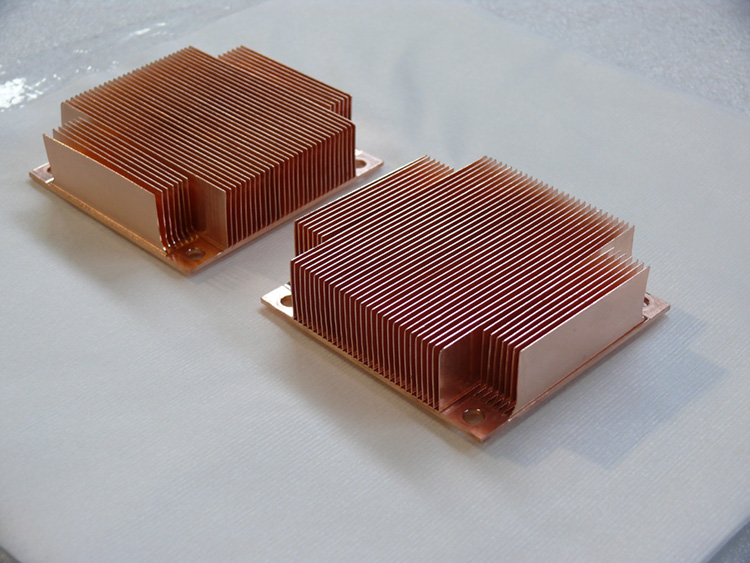 Copper Cleaning and Bright Dip
Process Stainless Lab offers very high quality cleaning of copper and brass components including cleaning and certification for oxygen service.
Bright Dip on copper and brass alloys is an acid based chromate conversion coating used to protect and add shelf life to the base material. The parts are first cleaned to remove the oil and dirt that may be on them from processing and manufacturing. After the parts are cleaned, the parts are then processed with the acid-based chromate conversion coating. The film that forms adds shelf life and prolongs future tarnish and corrosion to the base material.

Cleanroom Services
For ultra-high purity cleaning PSL offers a class 1000 monitored cleanroom with a deionized water rinse system, purified nitrogen drying and vacuum packaging with purified nitrogen purge.
Cleaning for Oxygen Service
Cleaning for Oxygen Service is best defined as the removal of combustible contaminates from the surface of any equipment or system in oxygen service, including all parts that make up those components. These contaminates include, but are not limited to, organic and inorganic substances such as hydrocarbon material i.e. oils and greases, paper, fiber, coal dust, solvents, weld slag, rust, sand and dirt. If these contaminates are not removed properly a combustion reaction in an oxygen atmosphere or unacceptable product purity are the result.
PSL has the proper environment, knowledge and necessary equipment to achieve the results required, to produce a safe, clean component for use in Oxygen Service. Each job is given a traveler upon arrival, which follows the component until the job is completed and shipped to the customer. We CERTIFY that your component is Clean For Oxygen Service. The most commonly used specifications in the industry are CGA G-4.1, NFPA 99 and ASTM G93
We have the ability to clean components of almost any size, shape (including 20 foot tubes) or quantity to any spec that meets or exceeds specifications CGA G –4.1, NFPA 99 and ASTM G93.